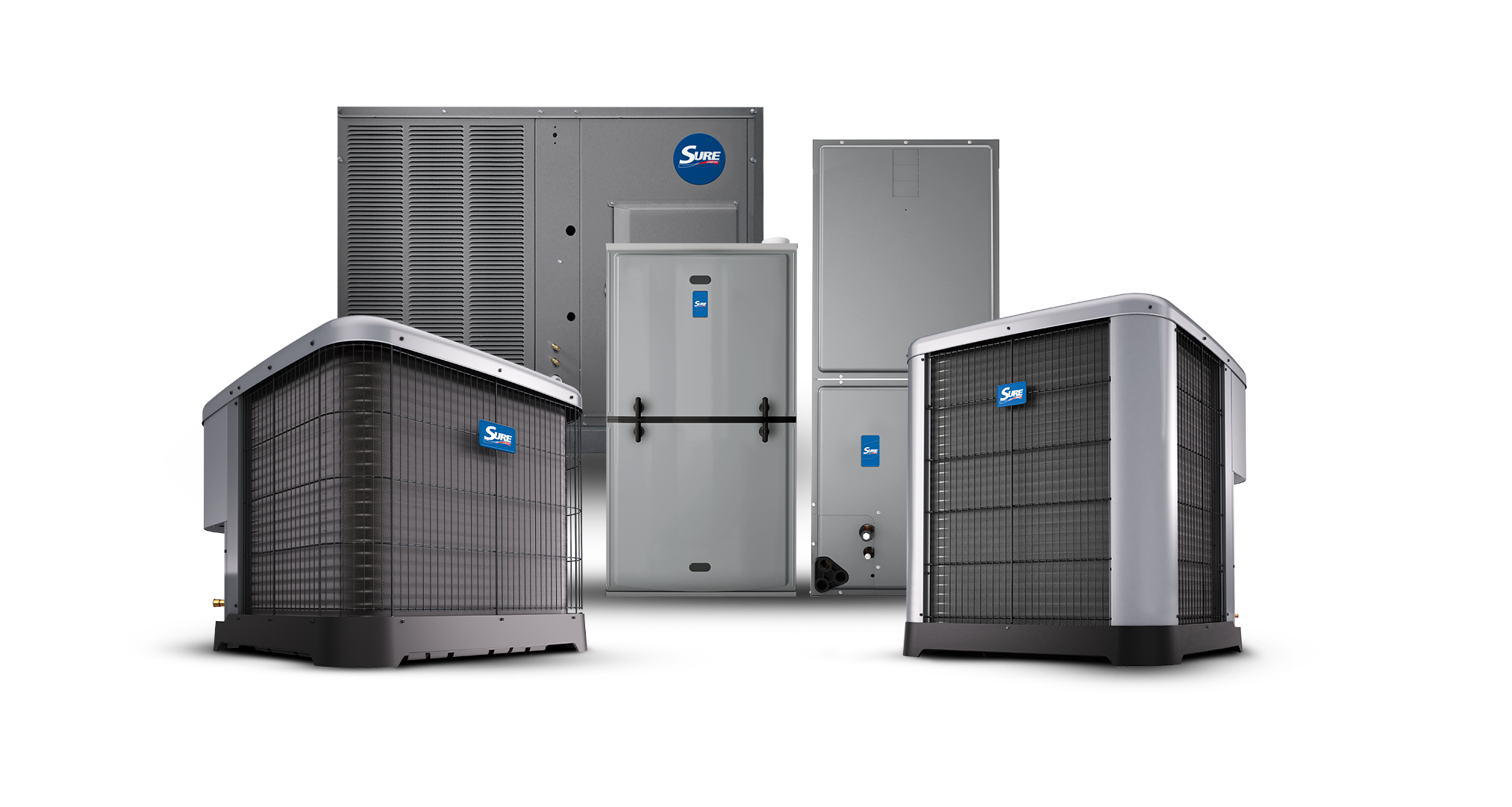 Lower Your Energy Bills
and Your Carbon Footprint* While Increasing Comfort
In response to tougher Department of Energy regulations taking effect in 2023, we introduce the all-new Sure Comfort® Vantix™ Line of Gas Furnaces, Air Handlers, Split and Packaged Air Conditioners, Split and Packaged Heat Pumps and Packaged Gas Electric units. Rather than simply making Sure Comfort products larger to achieve the increased efficiencies, we redesigned them from the ground up to create our most energy efficient, reliable, capable and sustainable lineup ever. Because we're always innovating to keep you comfortable.
SUSTAINABILITY IN ACTION
Many Vantix products meet an internally defined set of sustainability criteria, making them Sustainability Standouts
PEACE-OF-MIND PERFORMANCE
Relax, you're covered by some of the best warranties in the industry1—up to 10 Year Limited Parts + Conditional Lifetime Unit Replacement2
SIMPLIFIED INSTALL & SERVICE
Built-in Bluetooth® connectivity* makes it faster and easier for your contractor to install and service your new system
Did You Know?
Upgrading to more efficient cooling and heating technologies could earn you a local utility rebate up to $1,000*
Visit Rebate Center

DESIGNED TO MEET YOUR COMFORT NEEDS—NO MATTER WHAT THEY ARE
Every home has different comfort requirements, which is why Sure Comfort® products are available in a range of efficiency options. These options allow you to select the comfort solution that best suits your household—without compromising on savings or experience.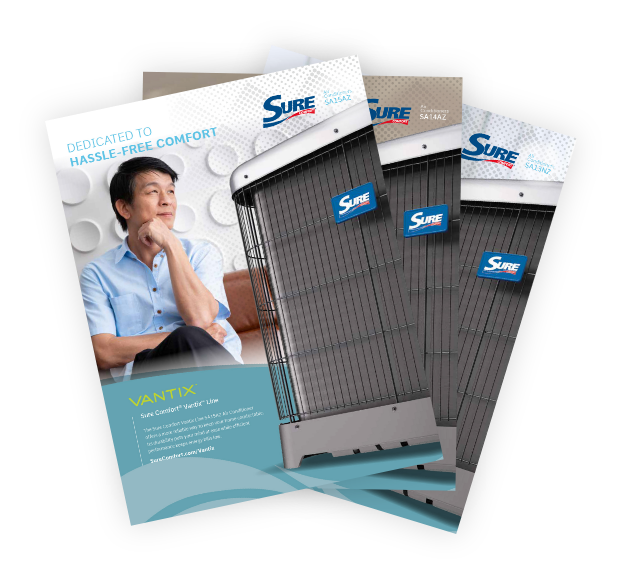 Get in the Know
To learn more about Sure Comfort product innovation and the evolving regulatory changes, visit the HVAC KnowZone.
Discover the app
contractors depend on
Easy Installations
Hassle-free Diagnostics
Simple Servicing
& So Much More
All via Bluetooth®
technology
Some simply
Stand out
We offer a lot of products with sustainable features, and we're making it easier to find the best of the best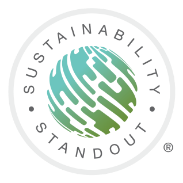 Learn More
*Applies to select models only. 1Registration is required for the conditional parts and unit replacement warranty (if applicable). For complete details of the limited and conditional warranties, including applicable terms and conditions, contact your local Contractor or go to SureComfort.com for a copy of the product warranty certificate. 2Specific warranty terms will vary by product. 3Based on Internal R&D Testing, May 2022. Sound levels are also dependent on proper installation and location of outdoor product. 4Residential Building Electrification in CA: Consumer economics, greenhouse gases and grid impacts, April 2019.
Upgrade to a Harder Working
Comfort Solution
Enjoy lasting comfort and higher energy savings with the new Vantix Line.

Find a contractor near you