You've invested in your comfort. Now invest in your peace of mind.
Sure Comfort® is proud of the quality that goes into each one of our products – which is why we back them with up to a ten-year limited parts warranty. We want you to enjoy the benefits of owning a worry-free piece of equipment.
As good as your new Sure Comfort equipment is, problems can sometimes occur. With our Protection Plus® extended Service agreement program, you can protect yourself from unexpected repairs after the limited warranty expires. Protection Plus allows you to extend the limited warranty on your Sure Comfort equipment up to 10 years, depending on which plan you choose. Coverage begins on the expiration date of your Sure Comfort limited warranty.
With Protection Plus you can relax and enjoy the comfort provided by your Sure Comfort comfort solutions, instead of worrying about the cost of unexpected repairs. Optional equipment such as humidifiers, thermostats, condensate pump and electronic air cleaners can also be covered. If purchased in conjunction with your contractor's maintenance program, Protection Plus gives you peace of mind that your heating and air conditioning equipment will be professionally maintained and repaired.
Why Should You Choose Protection Plus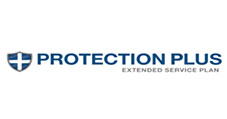 Parts & labor coverage on mechanical and electrical failures.
One-call convenience that means you make one call to your participating Protection Plus contractor if your unit needs repairs and they will handle it all.
Transferability. Should you sell your home, your agreement may be transferred to the new homeowner for a nominal fee.
Trusted Service. You will enjoy the expertise and service of a professional contractor for the duration of your agreement.
Budget Protection.
Contact your local participating Protection Plus contractor today and sign up for the peace of mind that comes with Protection Plus extended Service. Your participating Protection Plus contractor will have all the details about pricing for each plan offered.
For non – pricing information specifically about the extended service agreement program, call Protection Plus at (877) – 276 – 4294.
Commonly Asked Questions and Answers
Q. What is covered?
A. Mechanical and electrical failures contained within the equipment, including compressor and heat exchanger, are covered by the agreement. Coverage includes parts and labor expenses for covered repairs.
Q. What is not covered?
A. Any repairs due to damage or incorrect installation of equipment; non-electrical/mechanical items, required maintenance or any overtime charges for a covered mechanical repair. See terms and conditions for more detail.
Q. Are there any coverage limits?
A. There is no limit to the number of claims however; the limit of liability is reached when the repairs/replacement equal the replacement cost of like and kind equipment during the term of the agreement.
Q. Can I transfer this agreement if I sell my home?
A. Yes, for a minimal charge of $25 within 30-days of the closing of the sale of your home.
Q. Who is eligible to apply?
A. You are eligible to apply as long as you have purchased and had installed your HVAC equipment from a Protection Plus contractor within 12 months.
Q. When will I be covered?
A. Our coverage starts on the 91st day from time of purchase as long as the agreement is paid in full.
Q. What if I'm not satisfied?
A. You may cancel this agreement for any reason during the first 30 days after it is issued to obtain a full refund of the purchase price. After the first 30 days you may cancel this agreement and receive a pro-rated refund based on the time remaining on your plan, plus an administrative fee, less the value of any services or claims that have been provided or paid.
Note: Limitations may apply. Subject to Service Net's terms and conditions. Risk management provided by Service Net Warranty, LLC. and backed by an A.M. Best A+ rated insurance company. Regular annual maintenance costs are not included.